Invisalign Invisible Braces in North York, ON
Achieving an attractive smile doesn't mean you have to wear metal braces. Thanks to continual improvements in cosmetic dentistry, Park Home Dental is proud to offer another tooth straightening option for you: Invisalign. Invisalign invisible braces employ clear plastic aligners that are custom-made to create the perfect smile. Each set of aligners is made of a high quality and durable plastic that moves your teeth into optimal alignment. As you progress through each set of aligners, you come closer to achieving a straighter healthier smile.
 
What makes Invisalign so attractive is that the aligners are completely clear. You don't have to feel embarrassed about wearing them. In addition, the aligners can also be removed so it makes eating, brushing, and flossing an easy process. You won't have to deal with pesky metal wires or braces getting in the way.
Invisalign invisible braces are best suited for minor to moderate misalignment. Depending on the state of your teeth, your overall treatment time will vary. Dr. Schwartzberg, North York cosmetic dentist, will examine your teeth to determine the best course of action for your smile. Contact Park Home Dental at 416-221-6333 to set up an appointment today. We offer a wide array of Cosmetic Dentistry services in North York and are committed to helping you achieve a smile you can proud to show off.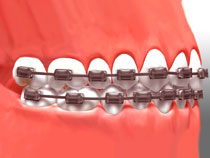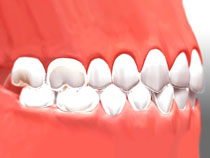 [removed][removed]